Preferred Lease To Own Buyer Program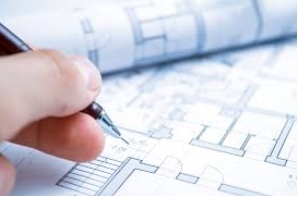 "If you fail to plan, you plan to fail"
The Preferred Lease To Own Program -- 24-Month / 3 Step Success Plan
If you're tired of thinking about some far-off day when you can own your own home and are ready to experience ALL the benefits of owning a new home NOW .... then we invite you to learn the simple strategies we've developed that have turned countless renters into successful home buyers within 24 months or less!
Step 1
Become a Preferred Buyer
Complete your (no cost) Exclusive Buyer Broker Agreement in advance of meeting one of our local lending partners ... this will seperate you from being a renter and start you on the path to home ownership.

Once a Preferred Lease To Own Buyer you are ready to present offers and be taken seriously by Lease To Own Sellers.

Receive updated listings of properties that meet your specific criteria and are in the areas you've told us you want to live.

Beat out any competition for your new home by having first access to our inventory of motivated sellers offering Lease To Own terms.
Step 2
Get Clear on Your Financial Situation
Have your financial situation reviewed (by phone or in person) by one of our top-notch mortgage professionals:
Learn exactly how much house you can comfortably afford

Discover any requirements currently keeping you from getting traditional financing

Develop a plan to handle any credit issues and enroll in credit repair, if necessary
Step 3
Start Shopping for Your Dream Home
As your Agent we now represent your interests and can give you exclusive access to buy:
Homes we acquire through our marketing efforts

Homes listed on the Multiple Listing Service

Homes "For Sale by Owner"

Homes "For Rent"
Brokerage services provided by Parker Properties New York
STOP WAITING! Own your own home now by enrolling in our Preferred Lease To Own Program.
CALL PARKER PROPERTIES NEW YORK TODAY! 800.972.3093